Blaylock's Health Spa is for the registered guests of the mansion. We specialize in integrating bodywork, fitness and creative expression. Each session is designed for a holistic approach to harmonizing the mind, body, spirit, lifestyle and environment. The staff at Blaylock's feels it is important to remember that preserving well being is not only a goal but also a lifelong process. Our range of treatments are designed to work with one another to soothe away any harmful built up stress and fatigue thus helping your body's natural energy system heal itself the natural way. Blaylock's Health Spa will help you unwind, relax and rejuvenate in comfort and privacy.
At Blaylock's we provide the highest quality personal skin care products available without harsh chemicals, artificial fragrances or colour, or synthetic preservatives.
Spa Treatments and Services:
Back to Earth Hot Rock Treatment: 1 hour—-$80
Velvety warm stones applied to your back and spinal meridians melt away muscle tension and awaken your nervous system. The stone massage not only provides comfort and warmth, but also a deeper, totally relaxing massage. To prolong this inner warmth this treatment can be followed with a complimentary session in the Steam Room.
Big Mountain Deep Tissue Massage: 1 hour—-$80
Aggressive deep tissue sports massage – which is a perfect ending after a day of strenuous activity or a good preparation for a planned day of strenuous activities. This treatment works deep into each layer of muscles, releasing adhesions, restoring circulation and hydrating the dry, fibrous tissues. People with chronic pain, low range of movement, scar tissue and adhesions due to old injuries find, in the treatment, great benefits & release. The Stream Room will further relax adding deep warmth to the body.
The Blaylock: 3 hour—-$180
Enjoy the classic luxury of this 3 hour treatment. This package begins with an Epsom salt boot bath, followed by traditional scalp regenerative massage, then beginning the treatment with a green tea facial to clean as astringe the pores. You will then enjoy a full Classic pedicure. Calluses softened and removed, nail and cuticle care combined with a relaxing foot massage will leave your feet soft and smooth. For the finishing touch you will receive the Classic manicure. Classic manicure looks after cuticles, shaping, hand scrub and moisturizing cream massage. Nail polish is included, if desired for both treatments.
Invigorating Scalp Massage: ½ hour—-$50
This treatment is designed for individuals who hold tension in their scalp, which may result in headaches, stressed eyes and stiff neck. With the application of warmed essential oils infused hair follicles are stimulated promoting growth of healthy hair and releasing the tensions in the scalp. This session is completed with a light massage of the neck and shoulders.
Green Tea Facial: 1 hour—-$80
A stimulation of the pores to promote the release of toxins. The antioxidant properties of the green tea help to slow the aging process. As well, the diaphoretic aspects of the green tea promotes the release of toxins, and then the astringing qualities of the tea tightens the pores helping to develop resistance of the skin against the invasion of free radicals. Your scalp, neck, shoulders and hands are massaged leaving you in a total blissful state. This treatment eases wrinkles, releases tensions, calms the mind and brightens the eyes.
Kokanee Relaxation Massage. 1 hour—-$70
The Kokanee includes a 60 minute full body relaxation massage. This treatment takes away all the tension built up in the body, leaving you in a blissful state of mind.
The Kokanee Couples Treatment: 1 ½ hours —-$240 (price includes two people)
Enjoy this relaxing treatment alongside a friend or loved one. The treatment begins with a side by side 60 minute relaxation massage followed by our 30 minute Invigorating Scalp Massage. Essential oils are incorporated to provide the ultimate in aromatherapy. (Based on availability)
The Valhalla: 1 1/2 hours—-$110
Like the dynamic mountains themselves this bodywork package will bring you to new heights of energy and wellness. The Valhalla includes a 60 minute relaxation massage, and 30 minute scalp massage treatment. The massage also assists in the maintenance of youthful vitality by focusing on the reflex points of the hands and feet. A session in the Steam Room will pleasantly complete this body facial treatment.
Classic Pedicure: 1 hour—-$60
Blaylock's Classic Pedicure looks after all the details Epsom salt foot soak, nail treatment, cuticle care, sole treatment, buffing, a foot scrub , followed by a moisturizing foot and leg massage. Nail polish is included if desired.
Sports Pedicure for Men¬- 45 Minutes—- $50
Includes a rejuvenating foot soak and scrub, followed by filing, callous removal, nail grooming and buffing/finishing.
Classic Manicure: 1 hour—-$50 Men: 45 Minutes – $40
Meticulously groomed hands-beautiful to behold! Receive all the basics of nail treatment. Manicure includes care of cuticles, hand scrub, nail trim and shape, moisturizing hand and arm massage. Nail polish is included, if desired.
Manicure and Pedicure Package: —- $105
Combine the two for beautiful hands and feet.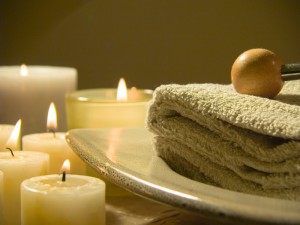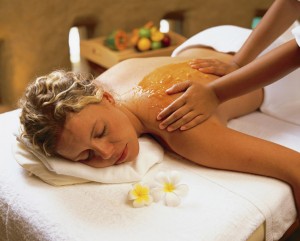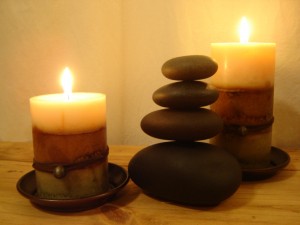 Also see;
Getaway Packages
Breakfast Info